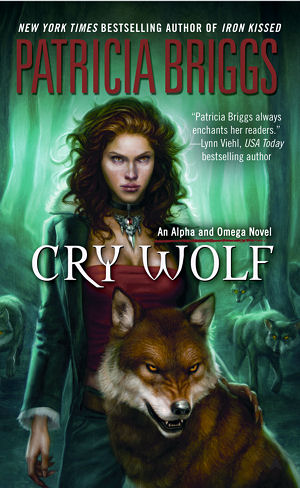 I've been through a whole lot this morning so I decided to walk out to the mailbox, hoping there would be something in there for me and there was! I finally got Cry Wolf (Alpha and Omega series) which I paid for last week, and I got an ARC of A Circle Of Souls. A Circle Of Souls is not apart of the type of genre I would normally go for but I heard the book was good and the author was fine with sending me a copy so I'm going to step out on faith and hope to enjoy this thriller (that isn't YA or similar to it) :)
Cry Wolf
INTRODUCING THE ALPHA AND OMEGA NOVELS...Anna never knew werewolves existed until the night she survived a violent attack.and became one herself. After three years at the bottom of the pack, she'd learned to keep her head down and never, ever trust dominant males. But Anna is that rarest kind of werewolf: an Omega. And one of the most powerful werewolves in the country will recognize her value as a pack member - and as his mate.
The sleepy town of Newbury, Connecticut, is shocked when a little girl is found brutally murdered. The town's top detective, perplexed by a complete lack of leads, calls in FBI agent Leia Bines, an expert in cases involving children.
Meanwhile, Dr. Peter Gram, a psychiatrist at Newbury's hospital, searches desperately for the cause of seven-year-old Naya Hastings's devastating nightmares. Afraid that she might hurt herself in the midst of a torturous episode, Naya's parents have turned to the bright young doctor as their only hope.
The situations confronting Leia and Peter converge when Naya begins drawing chilling images of murder after being bombarded by the disturbing images in her dreams. Amazingly, her sketches are the only clues to the crime that has panicked Newbury residents. Against her better judgment, Leia explores the clues in Naya's crude drawings, only to set off an alarming chain of events.
In this stunning psychological thriller, innocence gives way to evil, and trust lies forgotten in a web of deceit, fear, and murder.